So there I was, sitting in a bar at the Digital October center drinking orange juice (more on that later) and thinking that we did it. More than 5 months of preparation, endless phone calls, and a blast of email conversations was over and I could finally breathe out and say that WordCamp Moscow 2016 was a success.
It all started in February when Konstantin Kovshenin asked me if I wanted to take on the lead organizer role for the upcoming WordCamp in Moscow. I was very curious why would he ask me that because all the previous WordCamps that he organized were a huge success, but he explained to me that the lead organizers must change once every two years, and he had organized three WordCamps already 🙂 So there had to be a new organizer or there will be no WordCamp this year in Moscow.
The Preparation
I was super excited about this opportunity and accepted the offer. Without getting into too much preparation details I still would like to share this one piece of advice for first-time WordCamp organizers: Start as early as possible because the closer you get the date of the event the more unexpected things happen that require your immediate attention. We began arranging things roughly five months prior to the event, and now I can see that we could start even earlier.
It may seem that five months is a huge amount of time to organize the WordCamp for 200 people, but the reality is that we were cutting really close on getting some sponsors aboard, printing t-shirts, reviewing slides, getting drinks for the after-party and many other important things.
Basically, there are five key things that take the most of your time as an organizer and must be taken care of well in advance:
Venue
Snacks / Lunch / Afterparty
Speakers
Sponsors
Swag
Yes, I did put lunch before speakers and sponsors, because even if everything else is perfect but your guests can't get themselves a decent cup of coffee and a tasty treat during breaks, a slice of pizza (or the whole pizza) during lunch and a pint of beer at the after-party, what's the point of getting together anyway?
The Talk
Apart from being an organizer, I was also a speaker and gave a talk on preparing themes for official WordPress theme repository that I gave earlier this year in London.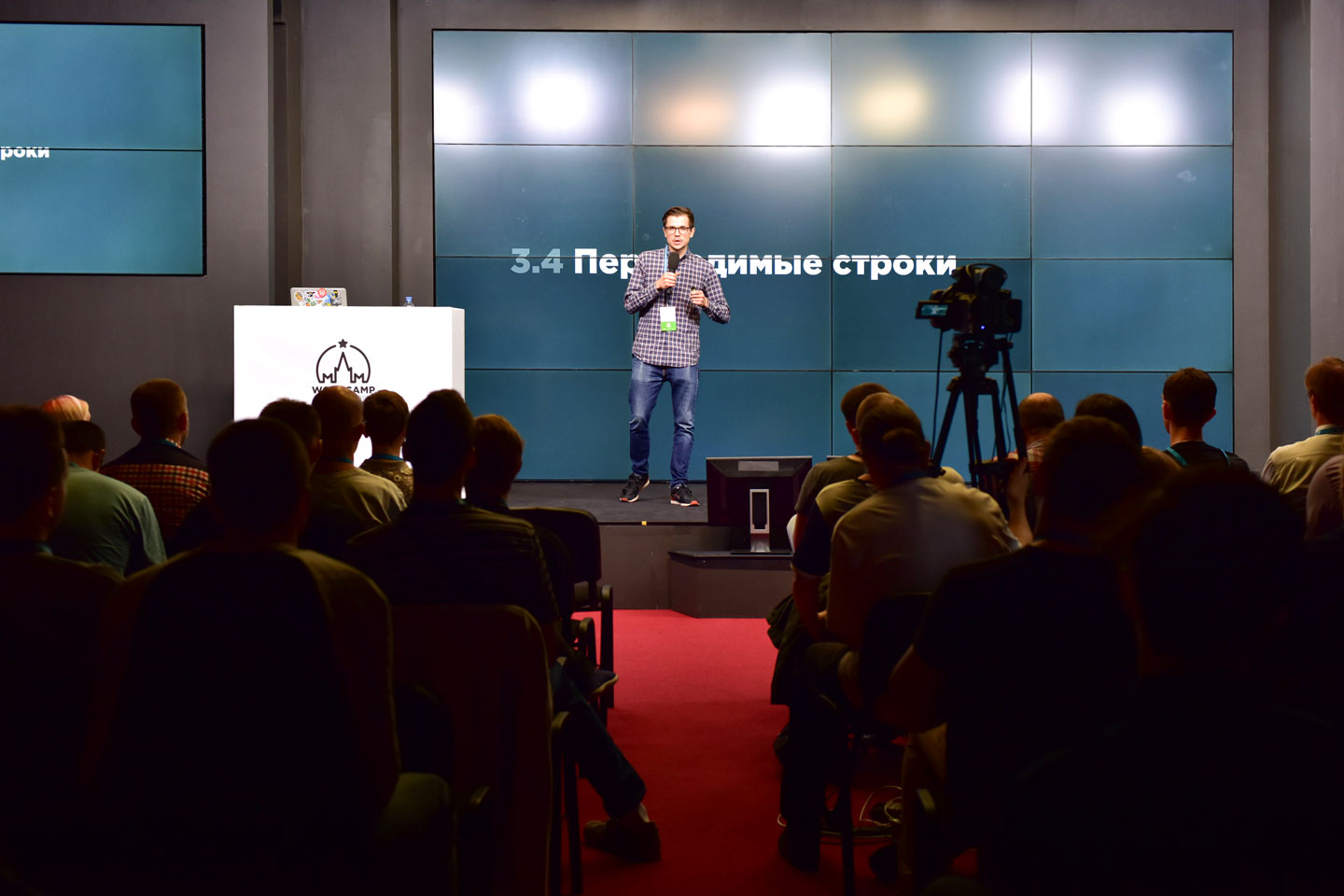 I adapted the slides, made some tweaks and cut out some jokes that were not funny. I was amazed that the room was almost full this time, compared to last year when I was speaking about typography.
The Result
I knew the WordCamp went well halfway through the day. I got this feeling from the smiles on the faces of our guest. Many of them were waiting for this event all year and flew in from different parts of Russia and other countries.
The survey confirmed my thoughts. Surely, there were some people who didn't like certain talks or didn't enjoy the pizza, but you can't make it perfect for everyone. 63% of attendees said that everything was awesome, 30% said it was good, and only 8% said it was ok or could be better. Zero people said it was awful.
One of the main differences between WordCamps in Moscow and other WordCamps that I attended is that in Russia people seem to pay much more attention to presentations rather than networking in the hallway. Can't say exactly what is the reason for this, but the survey also confirmed it. 67% of the attendees said that the presentations were the single most important thing for them. The next most important thing, according to the results, was talking to speakers — 48%.
Surprisingly, only 12,5% said that the after-party was the most important thing, which is quite funny because we ran out of beer that we pre-ordered very quickly and had to buy more during the event. I guess that not all of the guests answered this one honestly 🙂
Wrap Up
I feel very lucky and privileged that this opportunity came in my way and that I had a chance to organize this event. I want to thank all speakers, sponsors, and volunteers without whom this WordCamp would not be possible.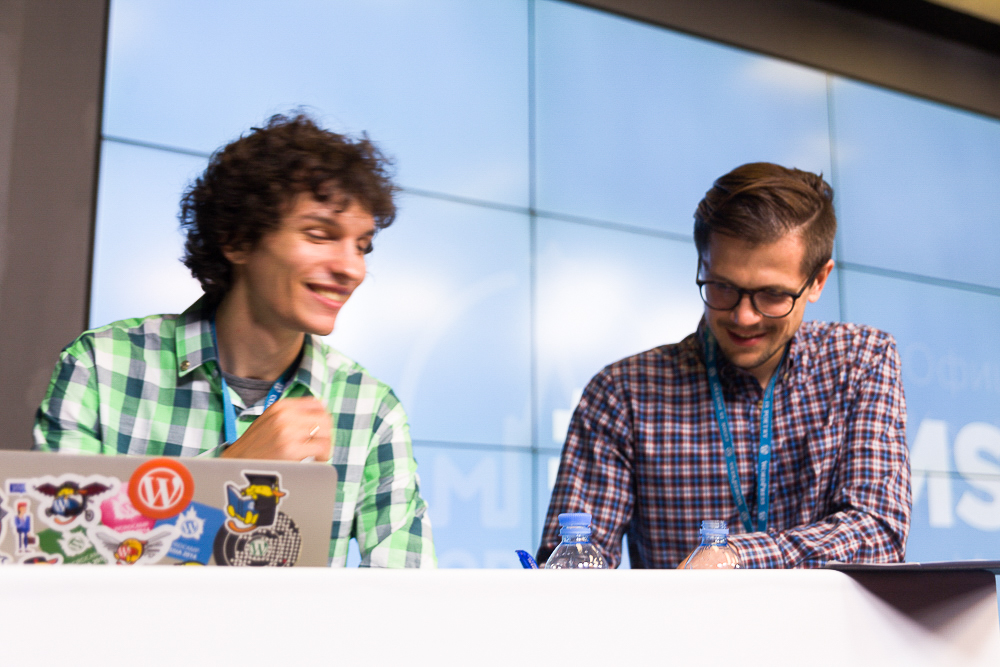 Special thanks to Konstantin who was there for me when I had tons of questions, and who believed in me in the first place.
So to wrap it all up, as always — looking forward to WordCamp Moscow 2017. Come visit us next year!
P.S. I was drinking orange juice and not beer because I had a half-marathon coming up next morning, which also went pretty well.