I am very excited to share what I've been working on for the last month. It is a Portfolio theme, arguably the cleanest free portfolio theme for WordPress. It has a responsive layout, classic typography, nice portfolio homepage, and some other features.
I was really busy with client projects lately, but my heart was always with open source themes and plugins. I wanted to create a theme the way I like it. So I gathered all my strength and willpower and built Maker. Mostly sacrificing sleep and weekends.
Creating a public theme is a bit different (well, a lot different) from a theme you create for a client, so It took me a while to get it done, and it is still a work in progress, but I decided to share it anyway.
They say you can't finish a painting, you just can stop working on it. I believe it is the same with themes.  You can't finish it, you can publish it and continue polishing it dealing with support tickets. Because nothing is ever perfect. And never will be.
Okay, enough introduction. Let's get to the theme itself. My goal was to create a theme that has as less "design" as possible, to make sure that attention of a user is drawn to the things that are showcased, not the theme that surrounds it. To do that I focused mainly on typography, margins, grid and the right balance of whitespace. Enough words, here are some screenshots.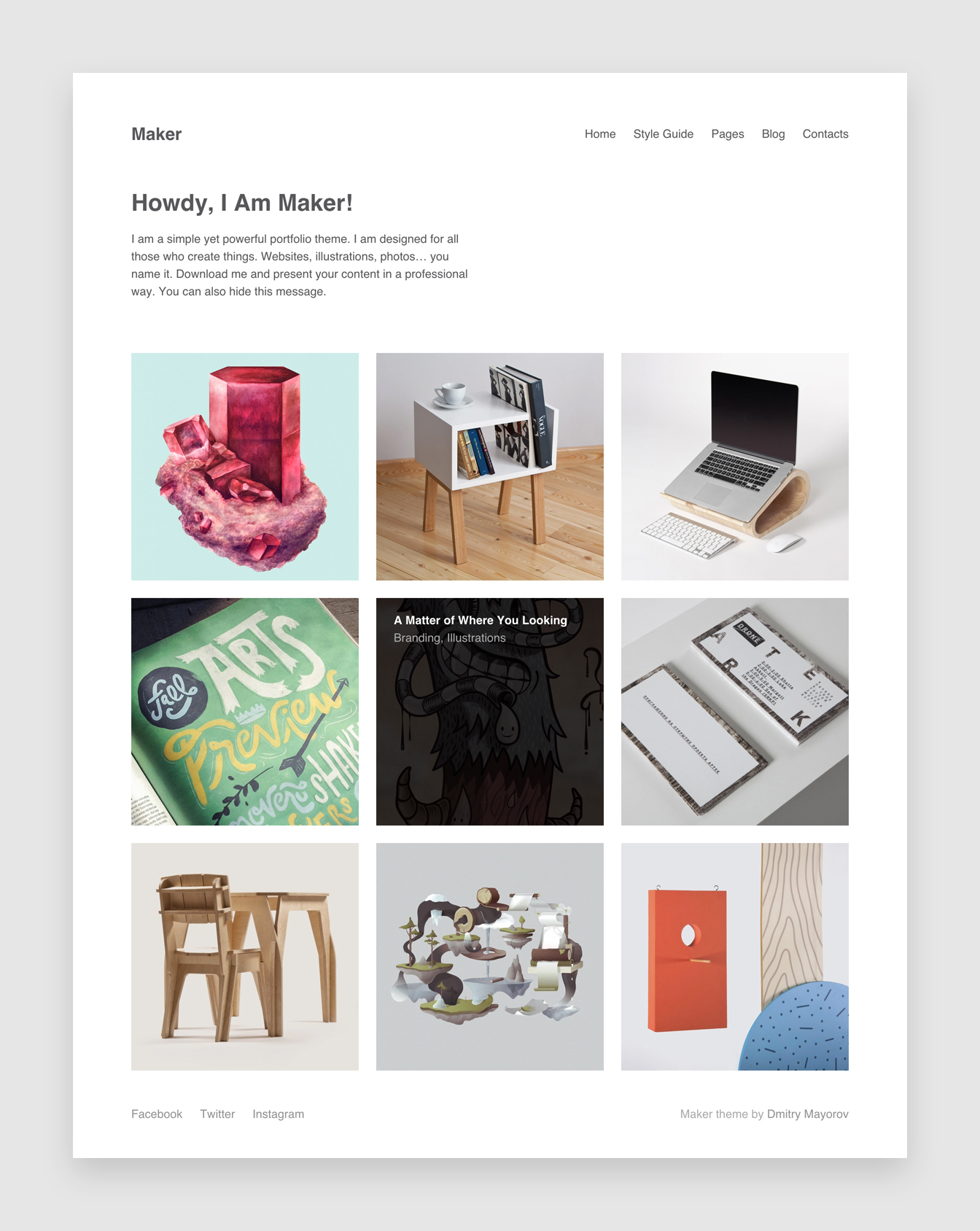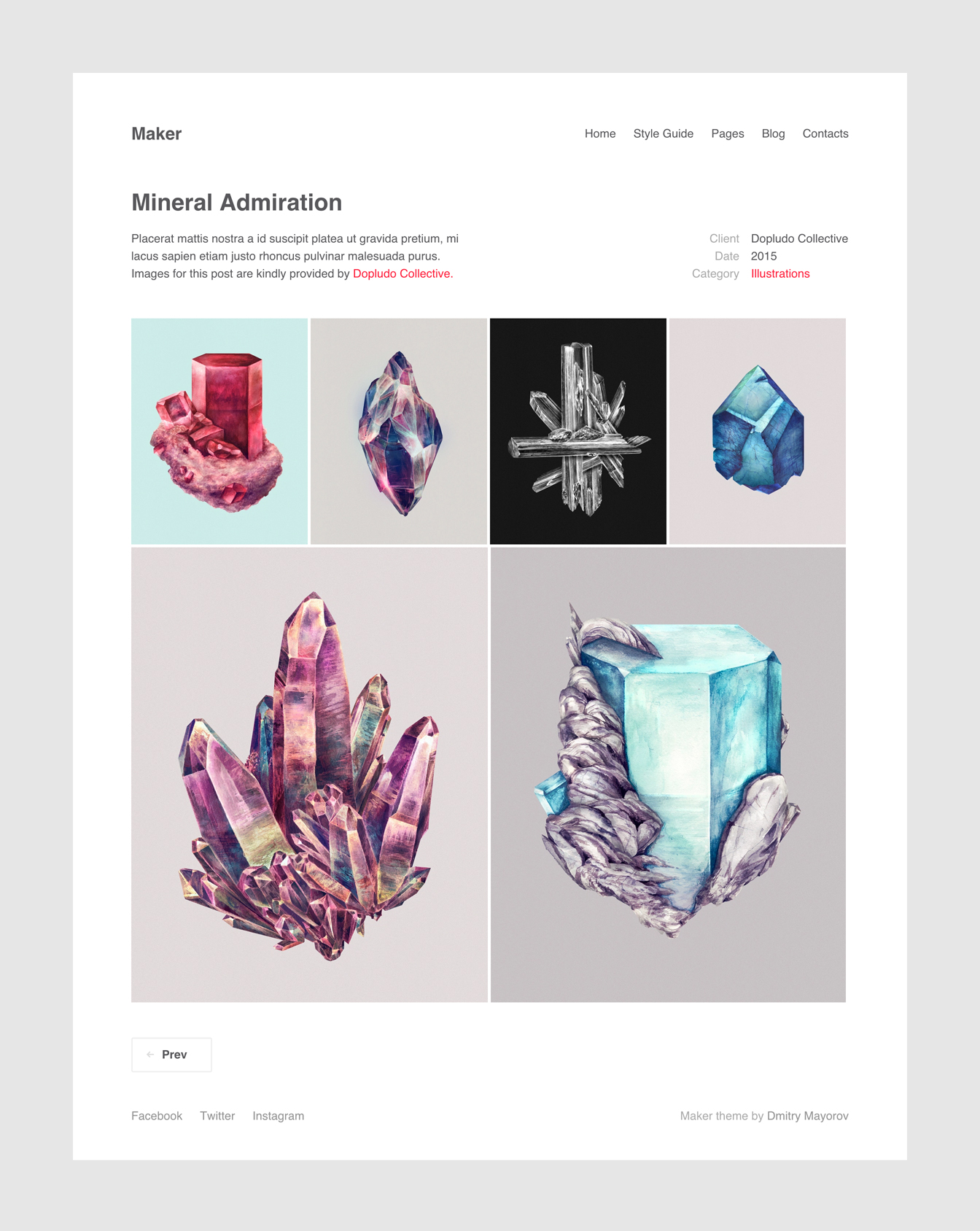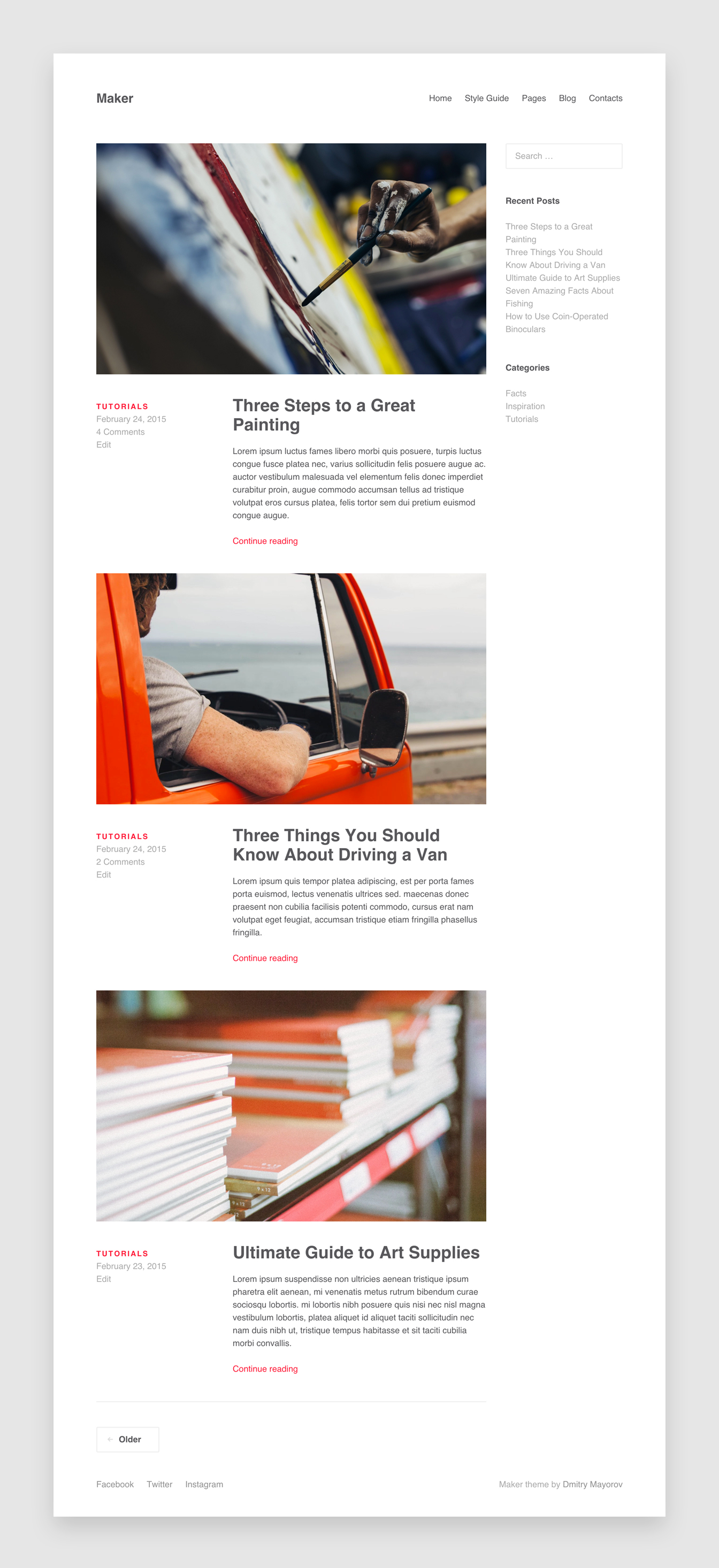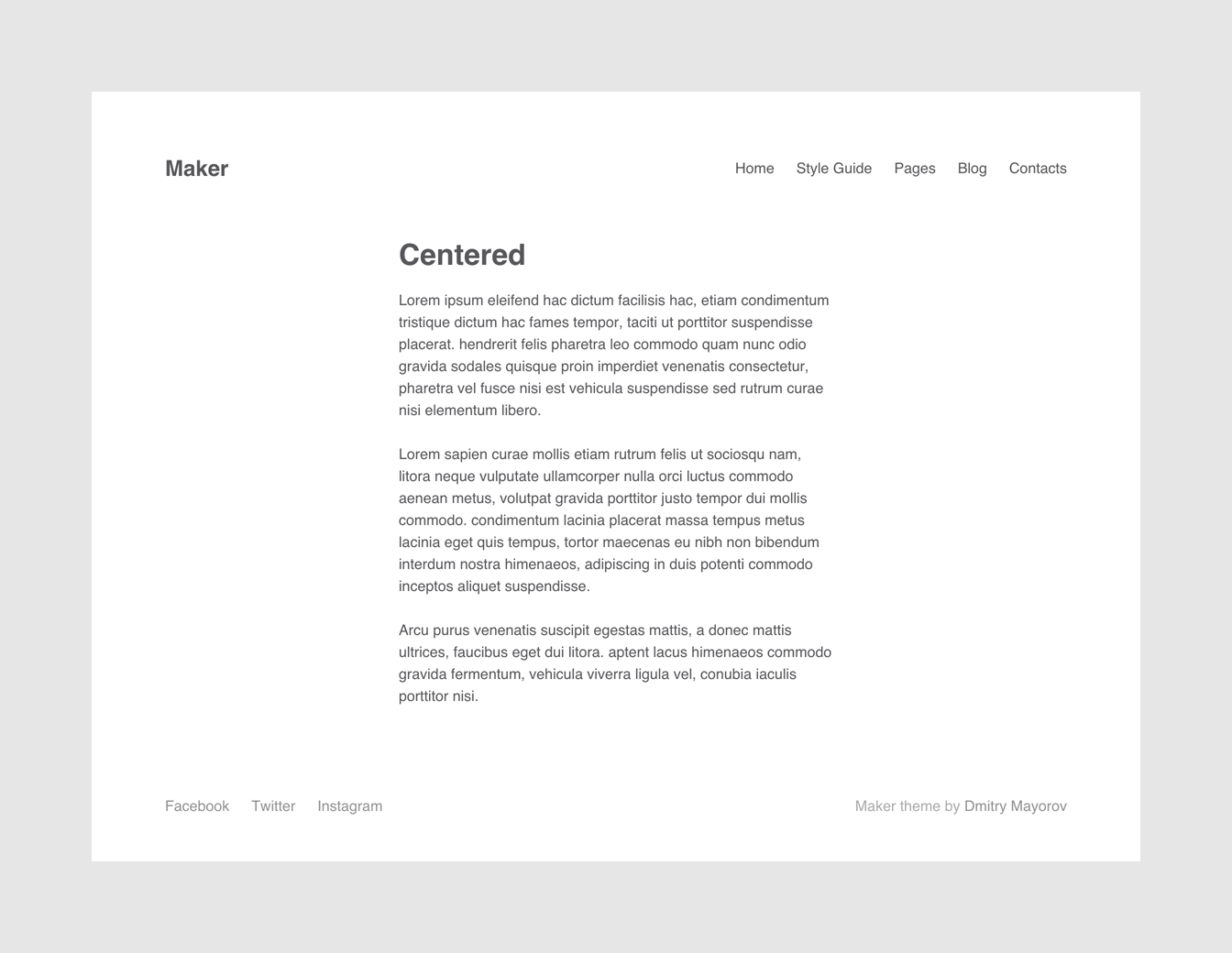 Demo & Links
You can check out the demo at maker.dmtrmrv.test. Theme is also available on Github. If you like it, don't forget to support it by giving it a star and following my account. This means a lot to me.
Maker is also coming to every WordPress dashboard very soon. Well, maybe not so soon, because it has 100+ themes ahead of it in a review queue. But it will get there eventually.
You are always welcome to help theme review team, by the way.
Portfolio
Maker supports two portfolio plugins: Jetpack Portfolio Custom Post Type and  Portfolio Toolkit. You can use either one, however with Portfolio Toolkit you'll have a nice metabox that will allow you to fill Client Name, Release Date, and a Link for each project out of the box.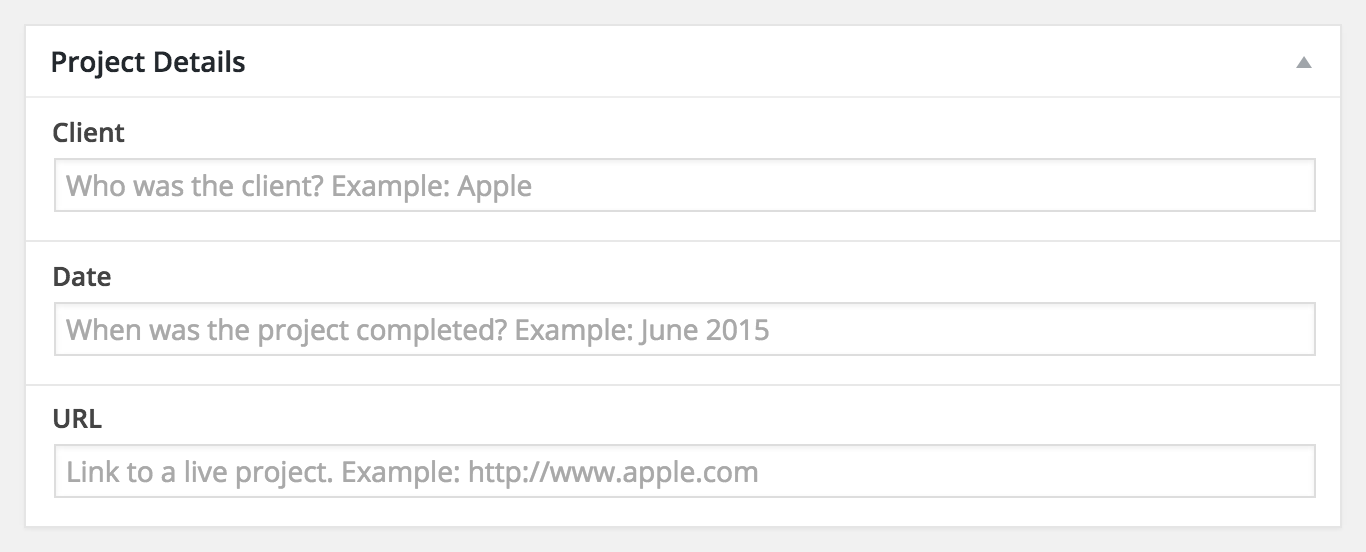 Other Features
Custom Logo Image
Three custom page templates: Portfolio, Centerd, and Fullwidth
Option to hide or display intro message on a portfolio page
Accent color in Customizer
Automatic social menu in footer
Neat 404 page
Widget area
Wrap Up
You can download a development version of Maker from Github, or wait a little bit until the theme is released in a WordPress.org theme repository. If you find any issues feel free contact me.
Huge thanks to Dopludo Collective, Field Rage, Karli Ingersoll and Richard Walker for sample images.